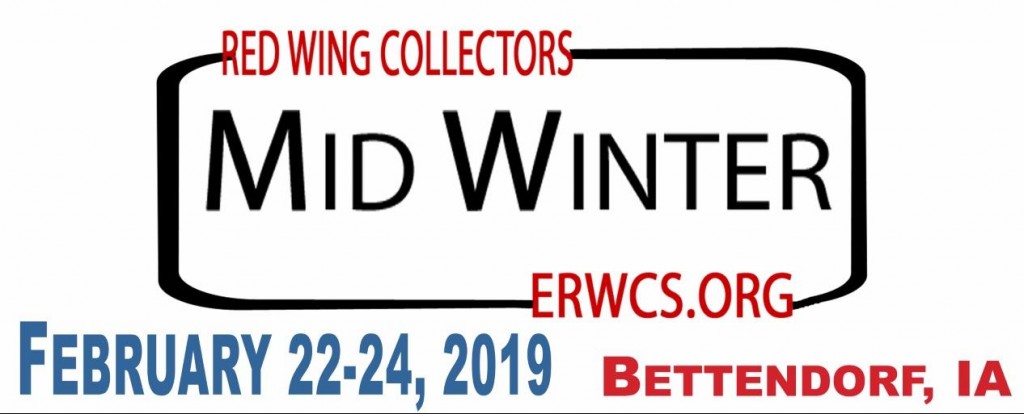 Over View
The MidWinter Get Together is an annual event held each year in February. It is a scaled down version of the Convention. It has all the activities – education, social events, auction, show and sale – of Convention under one roof plus sales out of hotel rooms. Members also take time to visit local antique shops and events in the area.
Whether you're looking for a more intimate venue or you just can't wait until July, this event is for you!
The RWCS encourages new members to attend the MidWinter because it is a smaller event to network with members, experience our events, and shop for Red Wing.
---
Thursday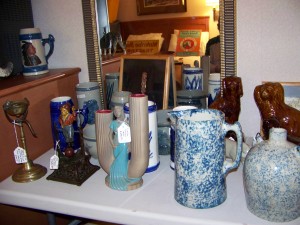 It has become tradition for many members to begin their MidWinter fun on Thursday and even Wednesday evening with
Room Sales
. RWCS members set their hotel rooms up throughout the hotel as mini antique stores. "Room Sellers" hang signs throughout the hotel advertising their wares, room location, and photos of items for sale.
---
Friday
Friday is the first official day of the MidWinter GetTogether. Room sales are active and visits to the many local antique malls, shops, and shows are on the schedule for most members. Members registered for MidWinter are encouraged to attend the
evening social
to kick off the theme for MidWinter. There is no additional fee to attend this event featuring food and cash bar, auction, prizes, networking, and the exciting theme social event.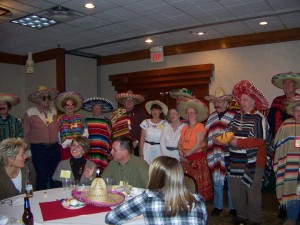 One of the highlights of the Friday Night Social is the
Chapter Commemorative Auction
by the RWCS Foundation. Each Chapter brings their commemorative to MidWinter to see which one will bring the highest donation to the RWCS Foundation.
Afternoon/Evening Room Sales
Registered members kick off Saturday with a complimentary Continental Breakfast and keynote speaker in the Ballroom. Following there are a number of
education sessions
and
Kids View
. Just like the July Convention, the RWCS offers educational seminars for the adults on all things Red Wing, and children are encouraged to participate in Kids View and learn on their level as well.
Lunch on Saturday is on your own. The hotel offers a restaurant and there are a number of great eating establishments in the area.
Show and Sale
opens in the afternoon with over 50 sellers filling the ballroom to capacity. During the Show and Sale, the RWCS Foundation also holds a
Silent Auction Fundraiser
to support the Pottery Museum of Red Wing. On the heels of the Show and Sale, Houghton's Auction Service opens the auction block.
Schedule – Saturday
Welcome Session and Keynote Speaker
Education Seminars
Show and Sale – FREE AND OPEN TO THE PUBLIC
LIVE Auction- Pottery and Stoneware by Houghton's Auction Service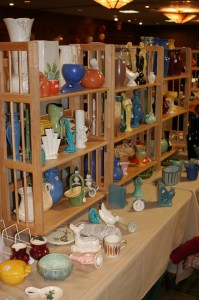 Sunday
Members are invited to the Chapter Sponsor Complimentary Continental Breakfast. This is one more opportunity to say goodbye and grab a coffee and danish before hitting the road home.