Young Collector Program 2017
Date: Thursday, July 6
Time: 9:00 am – 12:30 pm
Leader: Michelle Heiberger
The Young Collector program will begin with a Hands on Pottery with Richards Spiller. Working with a form participants will form their own pottery shape with air dry clay. Following the pottery class, participants will be transported to the Pottery Museum of Red Wing.
David Nichols, Curator, at the Pottery Museum of Red Wing will share the grant funded the archival project at the museum, his experience working in the field, and how to apply archival processes to managing a personal collection. Following the presentation, participants will have a first-hand experience volunteering in the museum. A special mosaic project is planned in partnership with Red Wing Art Reach.  Participants will return to the college around Noon to join fellow collectors at the 40th Anniversary Party.
---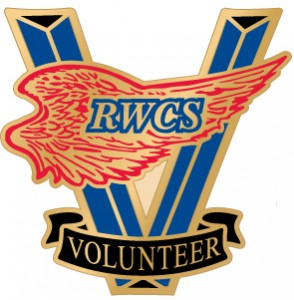 Volunteers are Needed!
Kids View/Young Collectors Volunteer Sign up –There are opportunities available on both Thursday and Friday to assist with Kids View and Young Collector programs.
Come have Fun with the youth of our organization!
---
Young Collectors Program
The RWCS wishes to thank RWCS Youth Program Chair Linda Wipperling for her hard work and dedication to the education our younger organization members.
At this time the RWCS is seeking a new chair(s) for Young Collectors and Kids View Youth Programs. If you are interested in working with one or both of these groups, please contact the RWCS Executive Director at director@redwingcollectors.org or call 651-388-4004.
---
This program is for collectors between the ages of 13-20 that might be interested in history, art, and collecting. This program expands on the education and activities of Kids View and offers new advanced education and retention opportunities for young RWCS members who have graduated from Kids View.
The Young Collectors Cub was started at the 2011 Convention by Wendy Callicoat, after her 10 years of partnering with Sue Jones Tagliapietra to develop and launch Kids View. This program consists of educational seminars, field trips, networking, and hands-on experiences.