Chapter Membership
Any current member of the Red Wing Collectors Society (RWCS) is invited to contact and join a local Chapter. Each Chapter has its own dues structure in addition to RWCS membership. In order to be a member of an RWCS Chapter, the person must be a member of the RWCS. Visitors are welcomed and encouraged to attend any Chapter meting to consider joining. Contact the Chapter President from your local Chapter as listed below for meeting times and directions.
Benefits of Chapters
RWCS Chapters are a great way to network and get together with other Red Wing Collectors in a local area. The Chapters are organized regionally. Like the RWCS national organization, Chapter benefits include:
Option to purchase an annually produced Chapter Commemorative
Educational Seminars
Newsletters
Website
Activities: tours, auctions, Chapter events to assist RWCS
Buy, Sell, Trade Red Wing pieces within the Chapter
Help each other acquire pieces for their collections
Have fellow collectors in your area to use as a knowledge base on Red Wing stoneware, dinnerware, and pottery
Chapter Meetings
Each Chapter contact has a mailing address, email, and phone so that anyone can contact them about upcoming Chapter Events. Every Chapter has a different meeting schedule and times they meet. At each Chapter meeting the agenda usually includes:
Chapter news
Announcements from the RWCS Business office
Chapter Commemorative updates
Chapter projects
Upcoming events
Many meetings are held in the private homes of members giving the host an opportunity to show their collection. In addition, Chapter members have the opportunity to show their latest find during a show and tell time. The meetings often include a meal or pot luck as well.
Chapter Locations

Below is a list of the Current RWCS Chapters nationwide.If you are interested in starting a Chapter or contacting members in your area please contact the RWCS office at 800-977-7927 or by email.
Badger Chapter (Wisconsin)
Bob Morawski, President
2130 S. RIDGEWAY DR.
NEW BERLIN, WI 53146
(262) 853-8269
Email: morawskib@yahoo.com
website:
http://badger.redwingcollectors.org
Cannon Valley Chapter (Minnesota)
WAYNE MILLER
2669 COUNTRY CT
RED WING, MN  55066-4121
(651) 388-8745
wjmiller@charter.net
Facebook Chapter RWCS
CHRIS TINCHER
1231 S. CITY VIEW CT
WICHITA, KS  67235
cctincher@gmail.com
Yoshi Hoffman
2821 LYNX ROAD
WAUSAU, WI  54401
senorh63@charter.net
Golden State Chapter (California)
Bruce Cameron, President
PO Box 690
French Camp, CA 95231
510-537-0325
Email – ffr554@aol.com
Gopher Chapter (Minnesota)
John Sagat, President
7241 Emerson Avenue S.
Richfield, MN  55423-3067
(612) 861-0066
Michelle Mueller
Membership Chair
10736 Perry Drive N
Brooklyn Park, MN 55443
763-493-2638
Illinois Chapter
VACANT
Indiana Winger Chapter (Indiana)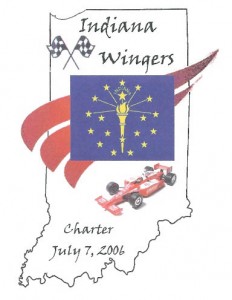 Cleo Dimmit, President
9658 N.1175 W
Monticello, IN 47950
Phone: 574-965-2938
E-Mail – cdd9658@comcast.net
Iowa Chapter (Iowa)
Sandy Short
804 W Merle Hibbs Blvd
Marshalltown IA 50158
606-261-5646
sandy@maidrite.com
Lewis & Clark Chapter (North Dakota & Montana)
Sheldon Bohnoff, President
6781 HIGHWAY 22 S.
NEW ENGLAND, ND  58647-9767
(701) 579-4522
sheldon@ndsupernet.com
beehive@polarcomm.com
Sheila Schumacher, Secretary
26900 Chowen Avenue
Elko, Minnesota 55020
952-242-4203
Nebraska Chapter
LOUISE SCHLEICH
6412 CHESTERFIELD COURT
LINCOLN, NE  68510-2361
(402) 489-6508
ldschleich@aol.com
Puget Sound Chapter
(Oregon, Washington, Idaho)
Wally Armstrong, President
24129 Old Owen Rd
Monroe, WA 98272-7681
360-794-7172
Rocky Mountain Chapter (Colorado)
Contact the RWCS Office at director@redwingcollectors.org
Siouxland Redwingers (South Dakota)
JON HENSLIN
1020 LAKE ALICE DR
CLEAR LAKE, SD  57226
(320) 905-5338
jnhenslin@itcmilbank.com
Southwest Redwingers (Arizona)
Kent Williamson – President
3104 East Broadway Rd Lot 328
Mesa, AZ 85205
Sunshine State Redwingers (Florida)
Don Peterson, Vice President
2902 Limpkin Ln.
Kissimmee, FL  34746-2745
(612) 859-2101
djpeterson4476@gmail.com
Trails West Chapter (Kansas & Missouri)
Debbie Mischke – President
25 White River Lane
Defiance, MO 63341
Trails West Chapter on Facebook!

Wisconsin Chapter (Wisconsin)
Pete Pavloski, President
1411 Rapids Trail
Nekoosa, WI 54457
715-325-3715
Wolverine Chapter (Michigan)
Ken Bahlman, President
44826 Malow Ave.
Sterling Heights, MI 48317
586-731-4628
Chapter Contact:
Char Ackerman
chardave@charter.net
Save