Kids View 2017
Date: Friday, July 7
Time: 10:00 am – 2:00 pm
Due to space and planned activities, Kids View will be limited to 40 participants. Please pre-register your child in advance to ensure a spot for your child(s) participation.
The RWCS Has partnered with Red Wing Art Reach along with many RWCS member volunteers to create a wonderful learning program for our youth members.
---
Kids View Program
The RWCS wishes to thank RWCS Youth Program Chair Linda Wipperling for her hard work and dedication to the education our younger organization members.
At this time the RWCS is seeking a new chair(s) for Young Collectors and Kids View Youth Programs. If you are interested in working with one or both of these groups, please contact the RWCS Executive Director at director@redwingcollectors.org or call 800-977-7927.
---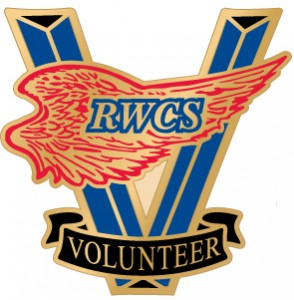 Volunteers are Needed!
Kids View 2017 Volunteer Sign up –There are opportunities available on both Thursday and Friday to assist with Kids View and Young Collector programs.
Come have Fun with the youth of our organization!
Questions about Volunteering? Please contact Linda Wipperling kidsview@redwingcollectors.org.
---
Thank you to our 2017 Kids View Program Supporters

ArtReach of Red Wing is a 501(c)3 non-profit organizations whose mission is to provide access to the arts and the enrichment it brings.  ArtReach's primary focus is to provide meaningful experiences to those with limited access to the arts.  We envision a community connected through the healing power of art, and strive to provide diverse art experiences for people of all ages and abilities in a comfortable and encouraging atmosphere.
---
About Kids View
The Kids View of Red Wing Program began at the Annual Convention in 2000 and became a part of the MidWinter GetTogether in 2007. Kids View is for children ages 3 to 13 years of age. Its goal is to educate and stimulate the youth of the RWCS, as they are the next generation of collectors. Each year the participants are offered a jam packed schedule of events. Some of the topics in years past have included: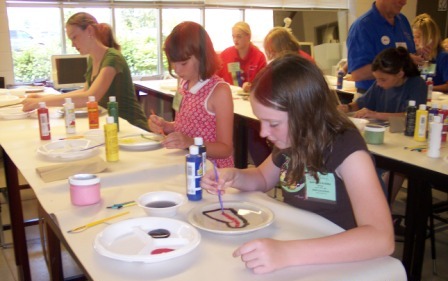 Make Your Own Stoneware

Auction, both Silent and Bidding interactive with "Red Wing bucks". All pieces are donated by our generous members!

Paint a real Red Wing Plate, just as it was done in the Pottery

Starting and display a collection

Living history presentations
For more information please contact the RWCS Business Office director@redwingcollectors.org
Save
Save
Save
Save
Save